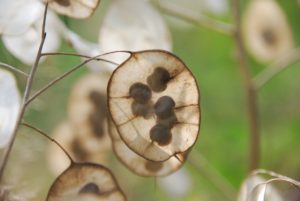 Confined within a cycle of patterns are our silent cries to be known.
In this life, within us, is a song calling out to be released of its enclosure.
When we begin digging with the deep-truth questions
and listen to the honest answers we uncover,
we gain a new freedom.
Every discovery becomes an essential note extolling the beauty of our awakening song.
And we can rejoice, at last, ungirded by old strife and think clearly.
We needn't ever fear to delve further into self-knowing,
Where past the stratum of complexities awaits our soul's calming wisdom.
~Susan Frybort
Open Passages: Doors and Windows to the Soul
The urging of the silent cries becomes more pressing the longer they are dismissed. The need to release all of the cries becomes increasingly necessary. Understanding the messages from the cries becomes a sacred love note from the soul.
I just returned from a week immersed in self-discovery through music and the energy within at Windswept. This is my fifth year in attendance and the healing and inspiration continue to be profound. I arrived the day before the conference began with a very heavy heart…a lot of sadness. I found myself on the verge of tears while receiving what I needed to get into my room, while picking up some items at the grocery store and while exchanging texts with invitations to dinner. I chose to stay in my campus apartment for dinner and ended up allowing the tears to come. And they flowed…freely…with intensity…connecting to a sadness that has been carried within far longer than I had realized (or chose to accept). I had difficulty being open and present with people I respect and share a connection with. I felt raw. Vulnerable. Exposed. Out of place. Trapped in a world of sadness…sadness that I didn't want to allow myself to experience because I didn't want to be a sad person. The truth, of course, is that feeling sad doesn't make me a sad person. Feeling sad is exactly that…feeling sad. It doesn't change who I am. Feeling sad simply means that in that moment, I felt sad. But I didn't know what to do with it. It seemed endless. As more people arrived, my smile and hug to greet them felt insincere. Ick. I wasn't a fan of that at all. I felt out of sorts with myself. I stopped fussing over what to do with the sadness and surrendered…to the tears…to the words that came out on paper in my journal…to asking for spiritual support…to sitting with my crystals and allowing myself to be at peace with feeling sad.
One of the aspects of Windswept that I connect to so deeply is what we notice IN OUR BODY when we listen to different pieces of music. There is discussion of the musical elements and the concrete aspect of music, but it is the constant invitation to go within. It is the ever-present reminder to give ourselves permission to FEEL the music, not just reproduce what's on the page or look at it analytically. It is the opportunity to respond from that inner place WITH OTHER PEOPLE. To share the natural response and to accept that my response doesn't have to be the same as someone else's is liberating. When we do mirroring, stick dancing or any other shared response to the music, it can be a very vulnerable and intimate connection with the other person. Again, it invites the openness and purity of the inner response to be shown outwardly. Breathtaking.
As we immersed ourselves in these activities and the various elective courses, I found myself to be reconnected again. The sadness still showed up every once in a while, but it felt more natural and fluid. I was able to give voice to some of that sadness through conversations with my dear friends…and I wasn't judged.
We also have the opportunity to perform on a Masterclass during the week. I enjoy these opportunities even though I get nervous. It's fulfilling for me to learn solo work and offer it for others to hear. However, this year was really interesting for me. I didn't have my piece memorized and I dismissed the level of difficulty as something that would be poo-pooed by others because it wasn't "hard enough". Just the same, I felt a connection to this piece and loved the way the composer united various themes that could easily seem disjointed and disconnected. So I performed it. My heart raced through the entire performance, but, all in all, I was pleased with the performance…as were the people who listened. I was somewhat taken aback by it all. The coaching and conversation that followed as part of this were revealing, humbling, inspired, vulnerable, and honest. There was plenty of discussion about offering an invitation to the audience to share in my music instead of keeping it all to myself. I could not have asked for anything more or different. I played on Wednesday evening and the impact of my playing had people coming up to me for the remainder of the week, sharing the impact of my playing and coaching session on them. Exquisite was the most common word I heard. Talk about humbling. And I even had several doctoral level faculty talk about how complex and difficult the piece was.
I journaled for over two hours following the masterclass. And for close to an hour the next day. And even more journaling the day after that. This one moment in my life, when I chose to step into vulnerability and let myself be heard, continues to impact me. I gleaned four very huge nuggets in my first round of journaling that I continue to spend time with.
1-My desire/fear of being HEARD. I don't worry about perfection when I play. My goal is connection over perfection. I want to be heard.
2-Trusting that the invitation I offer to others will be received. I'm not as concerned about whether or not some accepts my interpretation of a piece; I simply want it to be received. Honor what I am offering, regardless of the magnitude.
3-I have a very distorted view of my ability. I get that I have talent, but all of my post-graduate degrees and lessons were filled with direct comments of not having what it takes, dismissing my musical ideas, and reminding me that I have no right to be on stage. I stopped playing solo work at my level of ability for close to 10 years because of this. I doubted every ounce of my musical ability. I was content to be a church musician and at least continue to play. I was also determined that, as a teacher, I would never extinguish the flame in one of my students.
4-My solo piano playing directly reflects my struggles in social settings. I want to be heard, but I'm terribly afraid that what I have to say won't be received, again, regardless of the magnitude. I don't feel comfortable starting conversations. I'm happy to share a little sprinkle of something to a conversation already up and running, but I'm on edge when it comes time to start a conversation in a social setting. It really doesn't matter who it is with, either. Friends, family, spouse…at any level, I can easily fall into discomfort. To top it all off, I have a distorted view of my ability to converse, connect, engage and be me in social settings.
This is only the tip of the iceberg, but I am deeply grateful for the significance of what I learned about myself last week. I have more nuggets to hold in my awareness and allow to unfold.
I am ready to receive the calming wisdom of my soul.