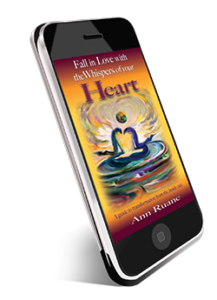 Be encouraged to slow down, be gentle, and be accepting of YOU!
Let's start this journey of growth and empowerment by downloading a FREE chapter in my upcoming book!
Fall in Love with the Whispers of Your Heart: A Guide to Transformation from the Inside Out
Numerous self-help books promise a quick way to reach spiritual enlightenment. The real 'guts to glory' way is to get to know yourself. It's that simple and that complex. Fall in Love with the Whispers of Your Heart invites you to lean in and unravel the mystery of what makes you YOU. It is overflowing with meaningful and sometimes challenging information yet a dynamic approach to discovering the gems within.
Fall in Love offers a collection of thought-provoking reflections on various aspects of psychological and spiritual life. Each quote has accompanying questions to elicit thoughtful engagement and a related mantra. It is a poignant invitation to deeply understand yourself.
Fall in Love is written to inspire curiosity, open to reflection, and step into an honest knowing of who you are. It is a guide to the rich tapestry that has been woven together from the threads of your life experiences. This book encourages slowing down, being gentle, and accepting all of you. It supports the process of growth and empowerment, offering tools to bring clarity and light.
Be courageous. Fall in love with the whispers of your heart.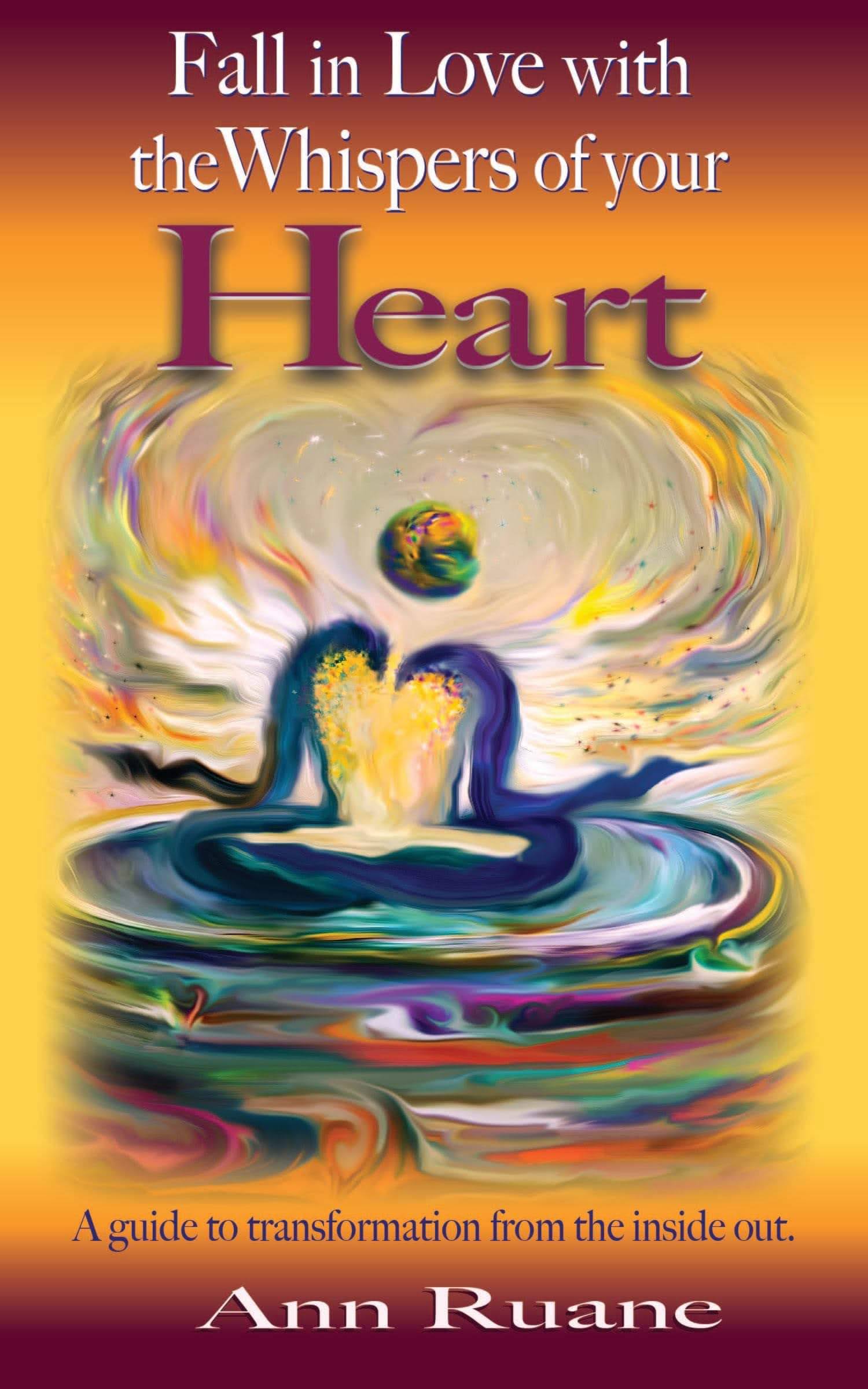 What people are saying about "Fall in Love"
"Everyone carries inside of them, a deep and shadowy fear of the unknown. A fear which, over time, becomes a crackling noise weaving itself through our building inner narrative. This fear isn't necessarily that we're disquieted by the thought of being left behind or potentially shut out by what we struggle to perceive. Rather, we dread the uncertainty of being able to withstand the new knowledge which comes to us if we decide to open our heart and minds to that which was previously felt as dark and dauntingly mysterious. We imagine our heart buckling under the weight, or that our soul might wither away. There comes a time when we must ask, what truly longs to be expressed within the murmurings of each deep-seated fear and the traces of sheer avoidance?
Ann Ruane takes us through the dense forest of the unknown and onto an illuminating path of personal healing and intuitive recognition in her beautifully crafted book, Fall in Love with the Whispers of Your Heart. Each chapter will lead you through the work of revelation and transformation, ultimately translating the divine messages that have been swirling in the mists of your heart's telling whispers. Once opened, the pages of this book will become a hand to hold onto, a friend to confide in, a teacher to come back to, and a cherished guide to depend on."
Susan Frybort, Author of Open Passages, Doors and Windows to the Soul and Hope is a Traveler, a collection of poems
Whispers Nuggets
Take a sneak peek inside!
What's the inspiration behind my book? Watch this short clip and find out!
How does the book end? Watch the clip and discover the gift that awaits!
Learn about the nuts and bolts within the pages of my upcoming book.
A glimpse into my book writing journey.
Enjoy a taste of the book!
Hear what's being said about my book.
How my book came into being.
See how joy in my work emerged.
Magic in the creation process.
Stepping into the unknown.
Revealing my own inner landscape.
Keeping the sparks lit amidst doubt.
Self-discovery gained from book-writing
Confidence to think for myself.
Self-acceptance: I am an author
Letting go of perfection.
Reflection leading to inspiration.
Enjoy an excerpt from the book!
Patience...my divine lesson.
Tears-a natural messenger
Staying with the questions
Learning lessons through experience