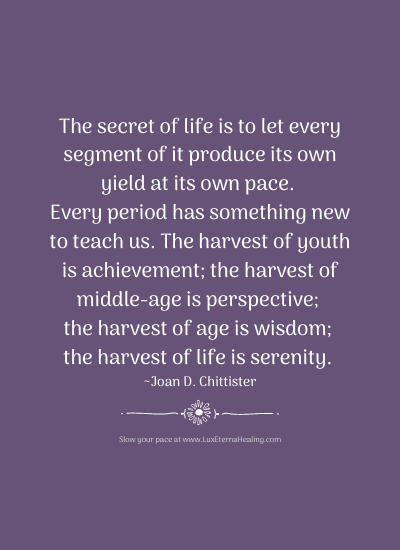 The secret of life is to let every segment of it produce its own yield at its own pace. Every period has something new to teach us. The harvest of youth is achievement; the harvest of middle-age is perspective; the harvest of age is wisdom; the harvest of life is serenity.
~ Joan D. Chittister
Mantra: When I choose to embrace patience, life unfolds peacefully.