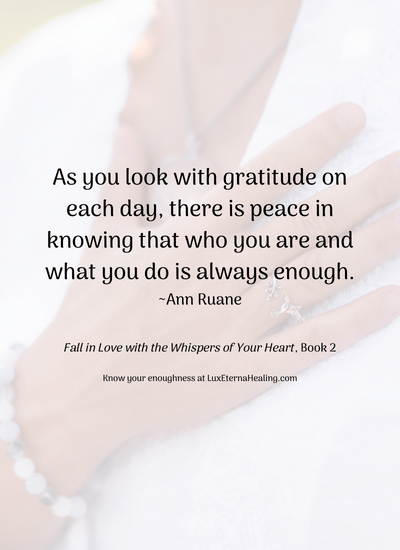 Reflection Questions

Reflect on a moment in your past that was a struggle. What traits can you identify within yourself that served you in that moment?

Reflect on today. What traits within you have served you today?

Imagine today's vision of your future. What traits will continue to serve you?
As you look with gratitude on each day, there is peace in knowing that who you are and what you do is always enough.
~Ann Ruane
Fall in Love with the Whispers of Your Heart, Book 2