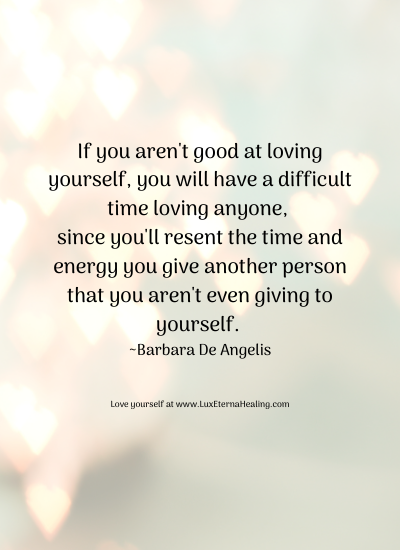 Reflection Questions

Are you harboring resentment towards anyone you love? If so, who is it?

What happened to create the resentment?

What can be shifted in your mindset to release the resentment and find love?

Be willing to notice if there is resentment towards what you offer a loved one that doesn't feel reciprocated.
If you aren't good at loving yourself, you will have a difficult time loving anyone, since you'll resent the time and energy you give another person that you aren't even giving to yourself.
~Barbara De Angelis