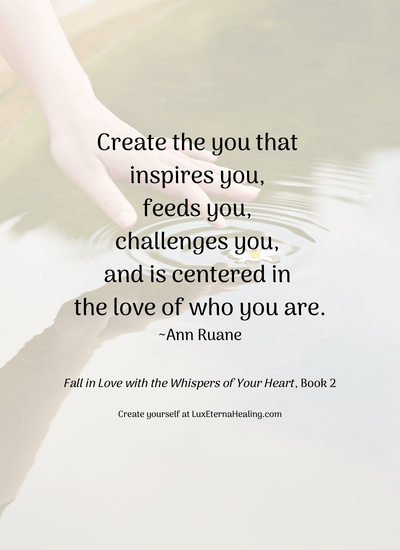 Reflection Questions

How content are you with the self you have created so far in your life?

What needs to shift or change for the contentment factor to be higher than what it is now?

What is getting in your way from creating a self you will be happy with?
Create the you that inspires you, feeds you, challenges you, and is centered in the love of who you are.
~Ann Ruane