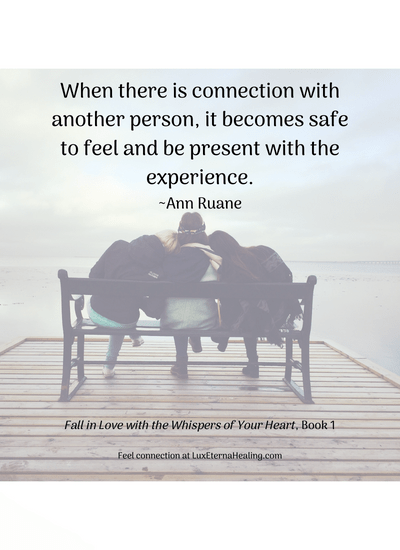 Reflection Questions

Recall a time where an experience of yours created a shared-story connection with another person.

What was the impact of that on you?

How has that shifted your willingness to be more present with other experiences in your life?

How might that experience influence your interaction with others?
When there is connection with another person, it becomes safe to feel and be present with the experience.
~Ann Ruane

Fall in Love with the Whispers of Your Heart, Book 1